Experience good games, come to Miracle Games Store.
Christmas deer descend, the gospel of the snowy weather!
Christmas is coming, Moe's Beast Story is updated with Christmas version! Christmas exclusive map is waiting for you to open.
Santa Claus has arrived on his reindeer and hung his gifts on the Christmas tree, so come and collect and synthesize and collect energy balls to unlock the new Christmas land and get your exclusive Christmas gifts under the tree! (5 together will get more energy!)
Event time: December 19, 2022 to December 25, 2022
Event opening conditions: Elf Power level 50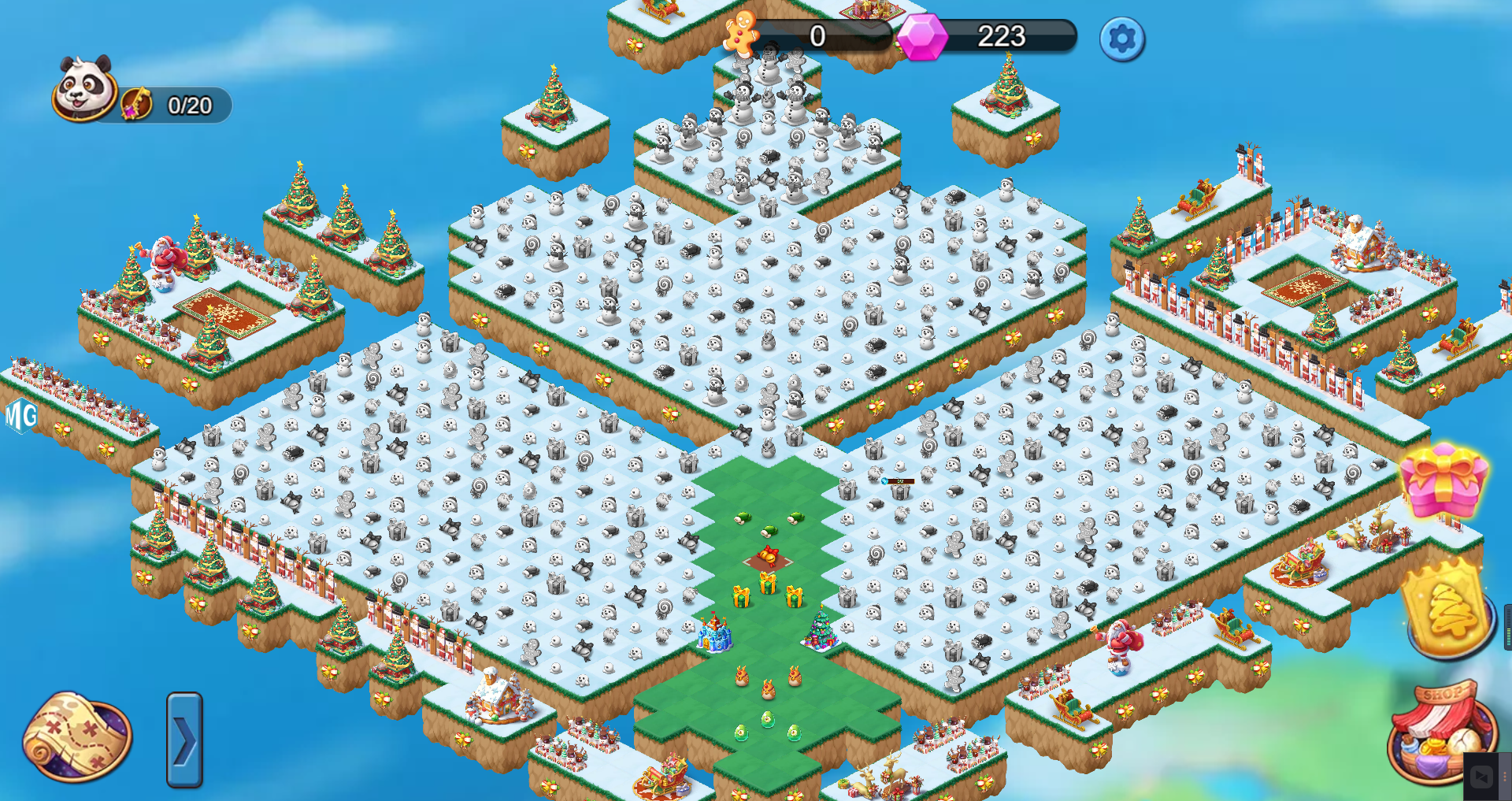 Update content overview:
1、Christmas event exclusive plot unlocked
2、Christmas Super Gift Pack
3、Repair and optimize some bugs
4、Text content optimization

Please look forward to the subsequent updates, more new content is still on the way ~
If you encounter any difficulties during the game and need help, please contact us, and also welcome to give us your feedback on the game.

About Merge Pet:
At the intersection of fire and ice - Sky Island, there is a powerful magician couple. The people on the empty island live and work in peace and contentment under the protection of the magician, free and happy. But the sudden arrival of time and space turbulence destroyed all this! The magician couple stepped forward to defend their home! Can they do it? A story about protection and salvation begins on this magical empty island.

You can explore elves, wonders, magic, quests, and interesting and mysterious secret places in the world of Merge Pet. In the Merge Pet game, you can combine various things by matching and merging to get better and better thing.
Merge Design Download Link: Click Here
MG official website: Click Here