Experience a good game, find Miracle Games store
One of the arena gameplay is the Crystal Crown League in "Tap Heroes: Clicker War". The form of confrontation is asynchronous confrontation between players.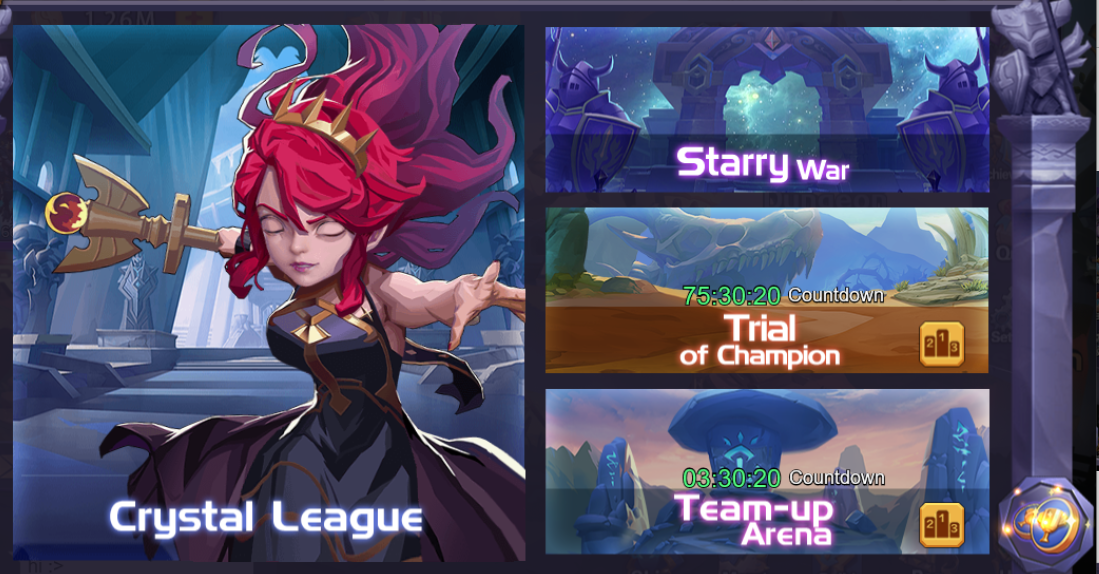 The battle is based on the server. Players can fight with one player in this server at a time. After winning the battle, they can increase their rank in the arena, and get rich rewards such as guild coins and diamonds.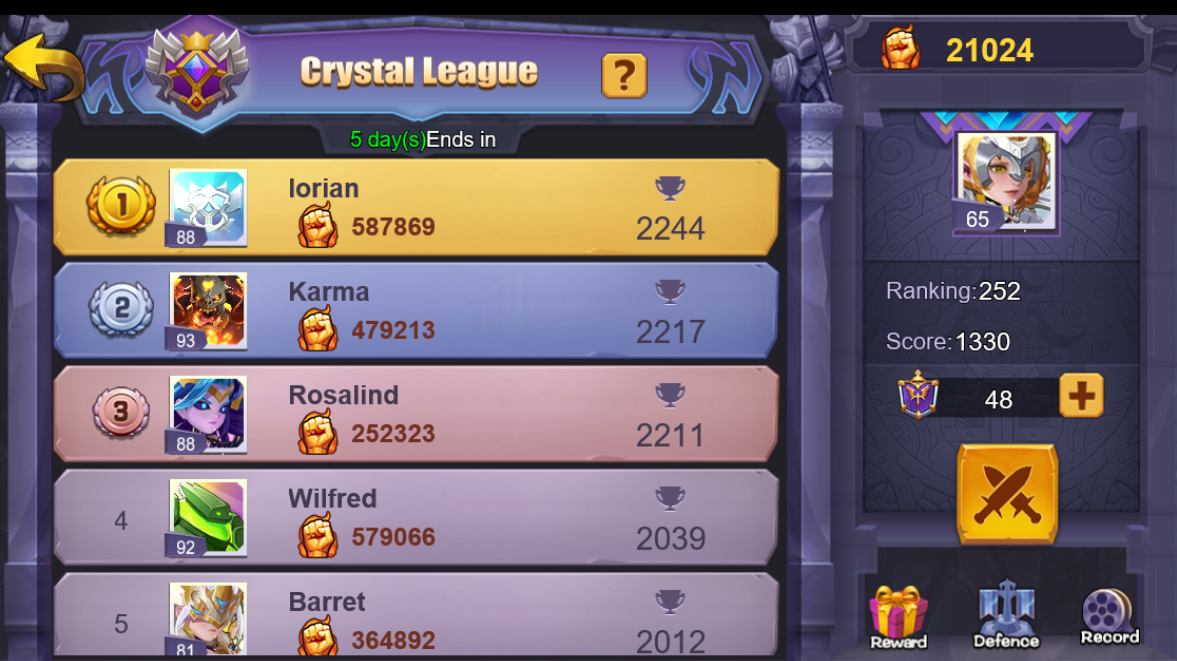 Players need to set up a defensive lineup. The defensive lineup also determines the player's arena ranking. When other players challenge you to victory, the player will increase the arena ranking, and your ranking will decrease accordingly. After winning the arena ranking, every night at 21 o'clock, rewards will be issued according to the arena ranking.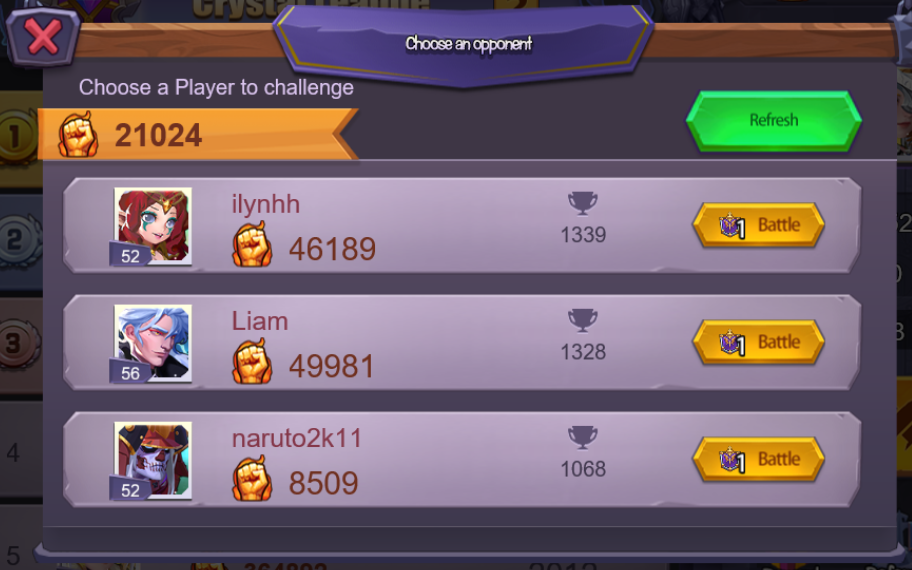 Miracle Games Tap Heros:Clicker war Offical Web:click to enter

Miracle Games Tap Heros:Clicker war Win10 version:click to download

Miracle Games Tap Heros:Clicker war Android version:click to download

Miracle Games Facebbok:click to enter