Experience good games, come to Miracle Games Store!
MG Store Eternal Fury Easter Event Begins Now! Let's start the egg hunt!
Event Time: April 7th to April 12th.
From the latest Easter fashion to the most coveted Easter mounts, with new challenges and daily rewards, the Easter Event promises to keep players engaged and entertained.
So mark your calendars and get ready to join in the festivities. The egg hunt starts now, and with limited-time offers and exclusive prizes, you won't want to miss out on the Easter fun!
Here is the event gift code: 7S4WS3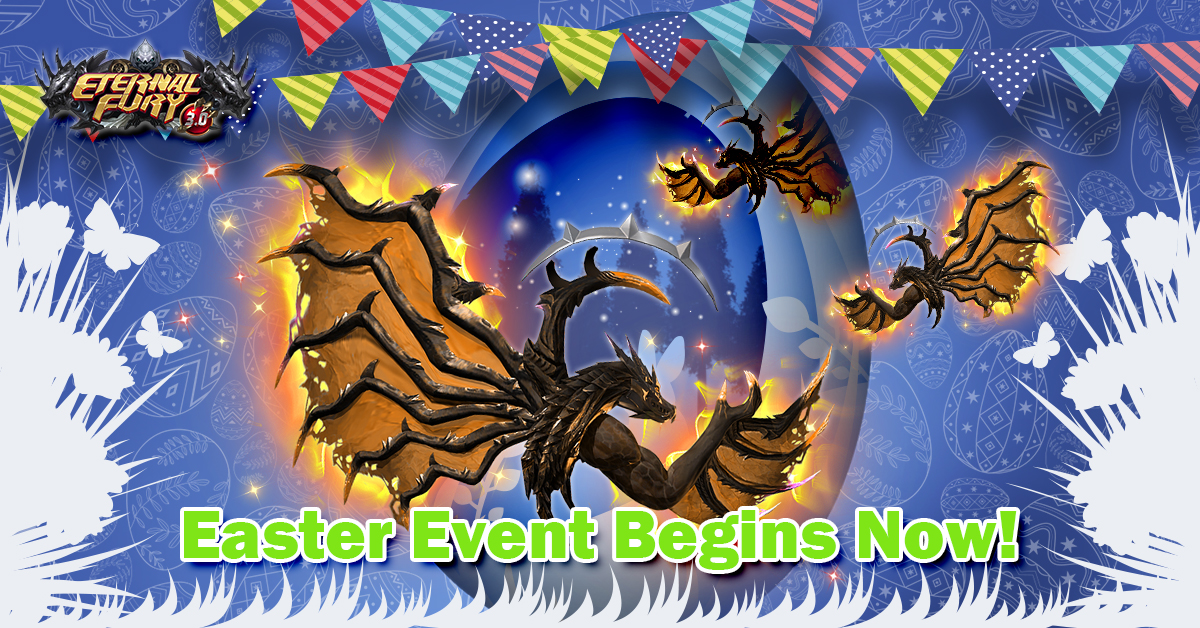 Eternal Fury Official Website:
[Click to Enter]
Eternal Fury Download Link:
[Click to Enter]
Facebook:
[Click to Enter]
Facebook Messager: MiracleGamesYangyang
Discord:
Miracle Games#6921