Experience good games, come to Miracle Games Store!
★ Arena System
Arena Match
After the player unlocks Arena, they may fight against other players at the same tier. After a successful challenge, they will receive scores and arena medals. Being defeated will cost the points, however. The player will receive Season Rewards based on the fact whether their points have reached the designated tier after the season ends.
Arena Shop
The player may exchange for various items in Arena Shop through the Arena Medals acquired from matchmaking.
Arena Ranking
The Rankings are divided by Points Ranking and Wins Ranking. The player's ranking will be settled based on their own points and winstreak amount in an order.
Daily Rewards
After the player reach a certain ranking, they may claim equivalent daily rewards. The higher the ranking, the ampler the rewards.
Battle Report
The player may view the combat record between themselves and the other players through Battle Report and they may watch the replay. They may perform Fast Revenge Challenge through the defeated record.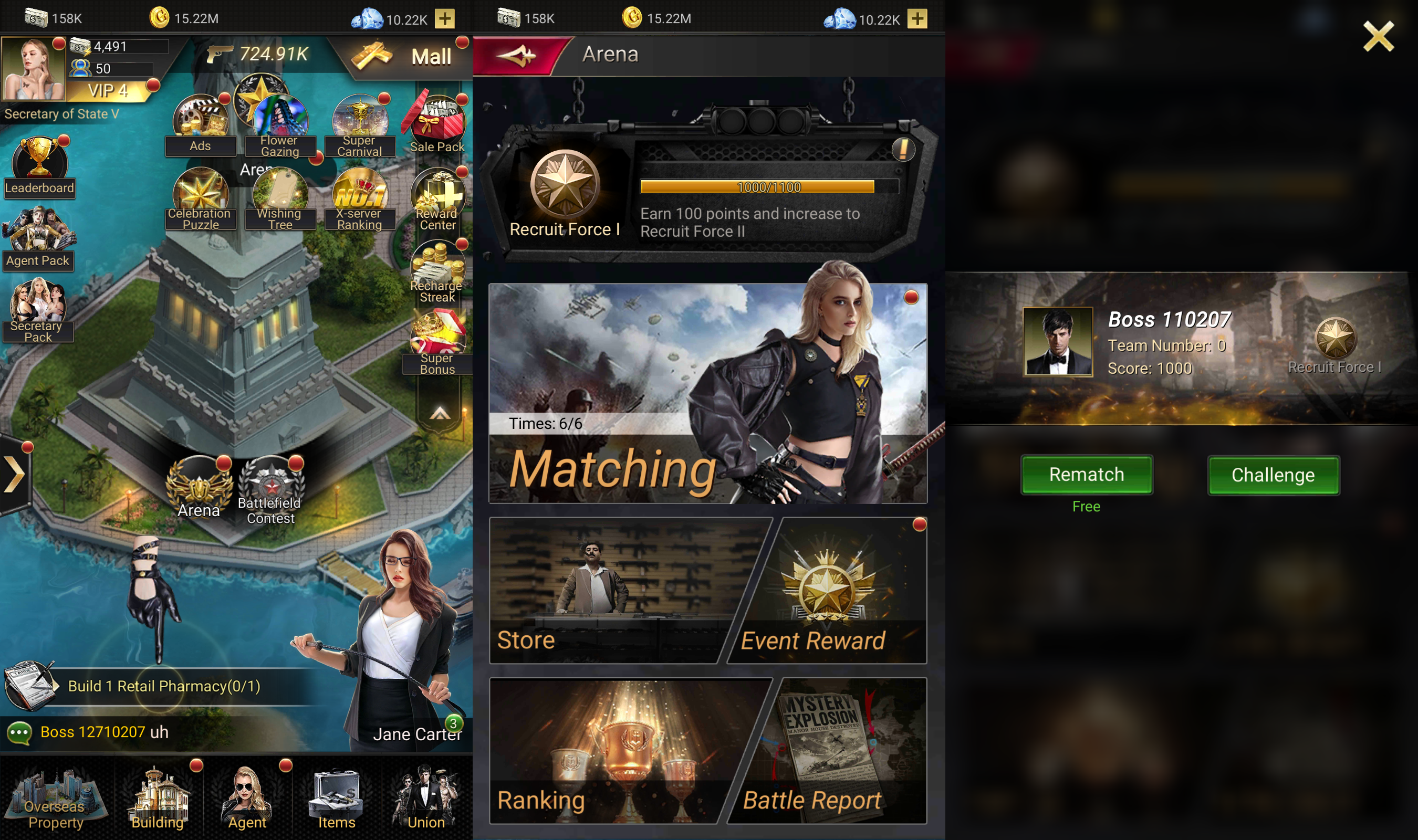 New server will be opened everyday, come and download the game: [Click Here]
Gift package: https://www.mguwp.com/gamegift/400ECAA759
Facebook:
https://www.facebook.com/MiracleGamesLegendCity/
(Follow FB to get more gift packs)
Discord:
https://discord.gg/tVFXZwp
Email: Support@mguwp.com
MG Help + support:
https://support.mguwp.com/