Experience good games, come to Miracle Games Store!

Dear player, today we bring you the introduction of how to upgrade your agent.
➤How to recruit Agent?
There are Normal Recruit and Advanced Recruit. Normal Recruit is limited for 10 times daily, each attempt costs 100 gold, allowing you to recruit agents of 1 to 4-Star. Each Advanced Recruit will cost one Agent Recruit Card,allowing you to recruit agents of 2 to 5-Star. You may recruit by tapping on Recruit button.
➤How to enhance Agent?
First you tap on the "Agent" to enter the Agent Page, then tap on the agent icon to enter agent details. Tap on "Upgrade" to spend cash to upgrade the agents. When the agent is upgraded to a certain level, you may tap on "Breakthrough" to raise the agent's level cap.
➤How to upgrade Agent's Equipment?
Each agent can use up to 6 pieces of equipment. Tap on the "+" to equip or enhance the equipment for the agent, boosting their power.
➤How to enhance agent's stats?
Tap on"Train" to enhance the agent. There are Normal Training and Advanced Training. Normal Training will moderately raise the agent's attributes while Advanced Training will significantly raise attributes, however, doing so will cost a portion of diamonds.
➤About Team Rules
After unlocking Agent System, you will possess a team. You can unlock up to 3 teams as your position goes higher.
➤What can I do if I have acquired a duplicated agent?
You can use the Dismiss Agent feature to dismiss them to Stimulants. This is the essential material for Agent Breakthrough.
➤What kind of improvement will there be in different agent groups?
The Agents of different star-rating will form Team Combo and cause positive buffs.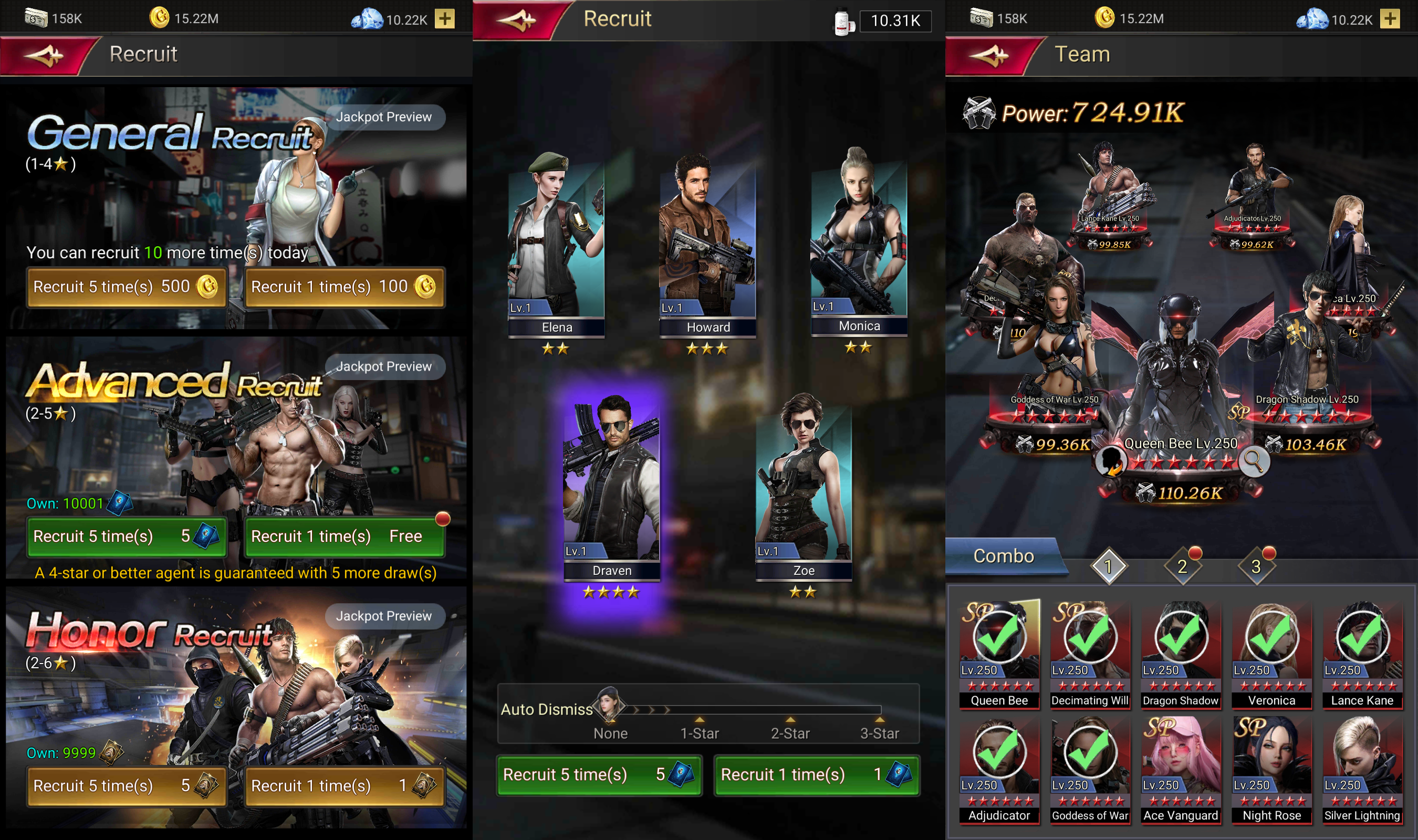 New server will be opened everyday, come and download the game: [Click Here]
Gift package: https://www.mguwp.com/gamegift/400ECAA759
Facebook:
https://www.facebook.com/MiracleGamesLegendCity/
(Follow FB to get more gift packs)
Discord:
https://discord.gg/tVFXZwp
Email: Support@mguwp.com
MG Help + support:
https://support.mguwp.com/