Experience good games, come to Miracle Games Store!

Dear player, today we bring you the introduction of the agent page, here are some details about how to upgrade your agents and to become stronger in the game.
➤ How to go to Agent's page?
Go to the main page first, then tap on Agent. You will then see the options of recruit, agent, and team.

➤ How many option parts are there in Agent System?
Five Parts: Agent Details, Agent Ability, Agent Equipment, Agent Training, Roadster.

➤ Agent Details
In the Agent Details page, you can see the agent's details to raise the agent's level. Upgrading agents will cost cash. The limit of the level is related to player's position level. When you have reached a specific level, you need to perform Agent Breakthrough. You can only raise the agent to higher level after Agent Breakthrough. Agent Breakthrough will cost Stimulant and Gene Agent.

➤ Agent Ability
It is available after the player completes a specific missions. On Ability page, you can check the agent's skill, which can be divided as Agent Combo Skill and Agent Personal Skill. Combo Preview button allows you to view the combo skills related to the agents. You can only trigger combo skills when you have met the condition that deployed agents are in accordance with the combo content. Advance button allows you to advance an agent by spending a certain amount of identical agent cards. A successful advancement levels up the agent by one. The agent's Star-Rating will become Mythic 1-Star.

➤ Agent Equipment
It is available after the agent reaches a specific level. You can provide the agent with equipment at the Agent Equipment page. The equipment is produced from Global Events. You may enhance or decompose the equipment through redirecting from gear page or the Military Factory in the Main City. The Industrial Base of Overseas Property produces the required items for the equipment upgrade. The Military Base produces the required items for the Equipment Advancement.

➤ Agent Training
It is available after the agent reaches a specific level. Agent Training grants additional boost for the agent's basic attributes. There are Normal Training and Advanced Training. Normal Training will cost arms, which boosts some attributes. Advanced Training will cost arms and diamonds, which boosts the attributes further. When the training points are maxed out, you may use Special Training Medal to perform Breakthrough. The materials for the training are produced from Military Base in Overseas Property.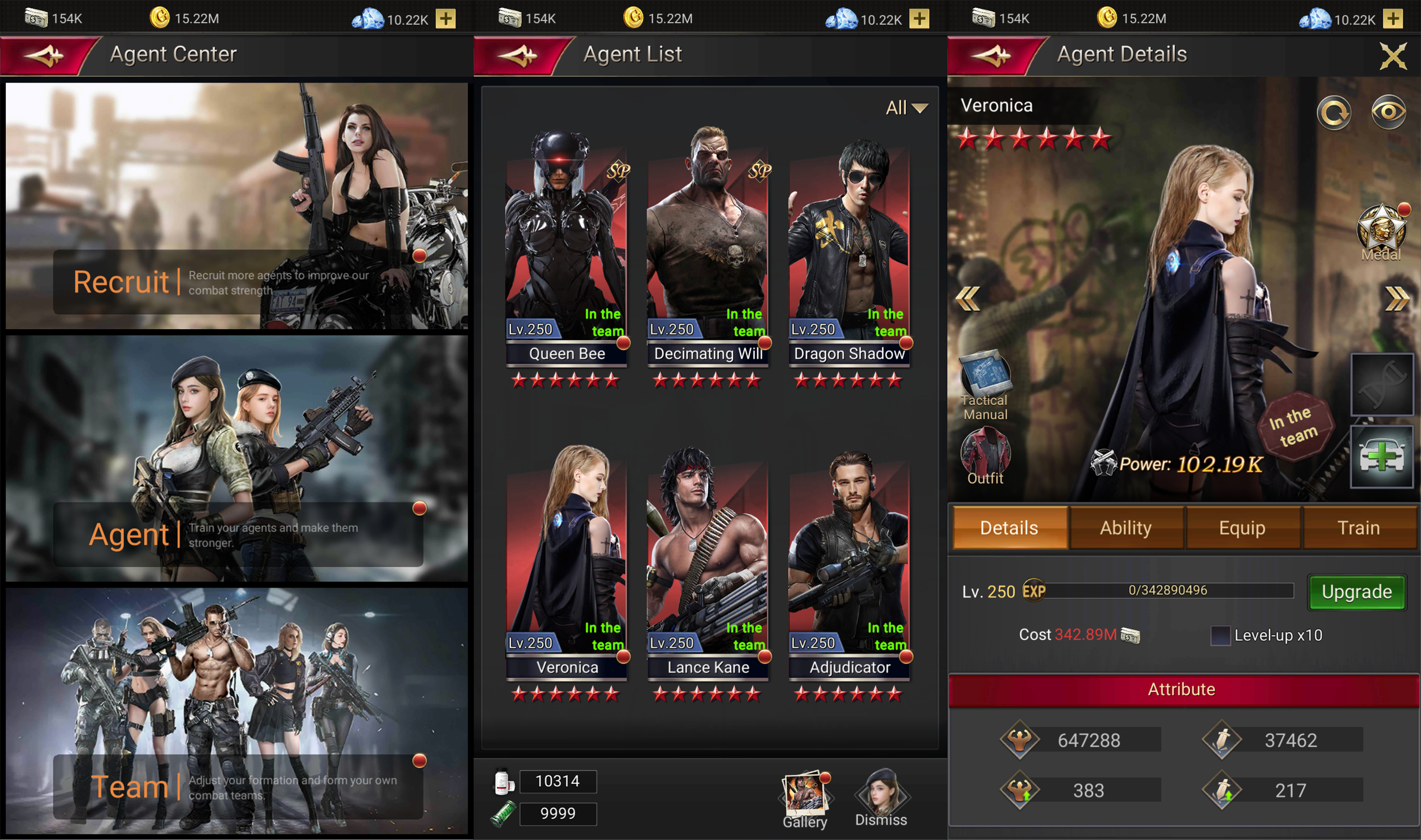 New server will be opened everyday, come and download the game: [Click Here]
Gift package: https://www.mguwp.com/gamegift/400ECAA759
Facebook:
https://www.facebook.com/MiracleGamesLegendCity/
(Follow FB to get more gift packs)
Discord:
https://discord.gg/tVFXZwp
Email: Support@mguwp.com
MG Help + support:
https://support.mguwp.com/