Experience good games, come to Miracle Games Store!

Dear player, today we bring you the introduction of the secretary system which is our special system in our game:

❤How many secretaries are there in Legend City?
There are 40 different beauties. And of course, there will be more!
❤Secretary System
The player may own multiple secretaries. They may perform actions like date, send gift to raise the Favor of the secretary.
❤Date
After having reached a certain level of Intimacy with the secretary, the player may take the secretary out to date at scenes like bar, hotel, or beach, which will trigger multiple equivalent plots.
❤Send Gift
The player can send items like Lipstick or Ring to a selected secretary to raise the favor with this secretary.
❤Appoint
The player can appoint the secretary. They will receive equivalent bonus by appointing the secretary on the position in battle, revenue, or Overseas Property.
❤Intimacy
The player may raise the Intimacy with a secretary through actions like sending gift and date. After raising the Intimacy of the Secretary, they may unlock higher Secretary level and stronger bonus effect.
❤Mood
The secretary will affect the bonus effect of the appointment based on their own Moods. You may raise their Mood through sending gift or dating.
❤Costume
The player may choose the Costume when unlocking Secretary to change Secretary's appearance.
❤What is"Invitation from Secretary"?
In the game, the Secretary's Mood might drop. At this moment, the secretary will send message to you directly, hoping that you might take them out for a date to restore the mood.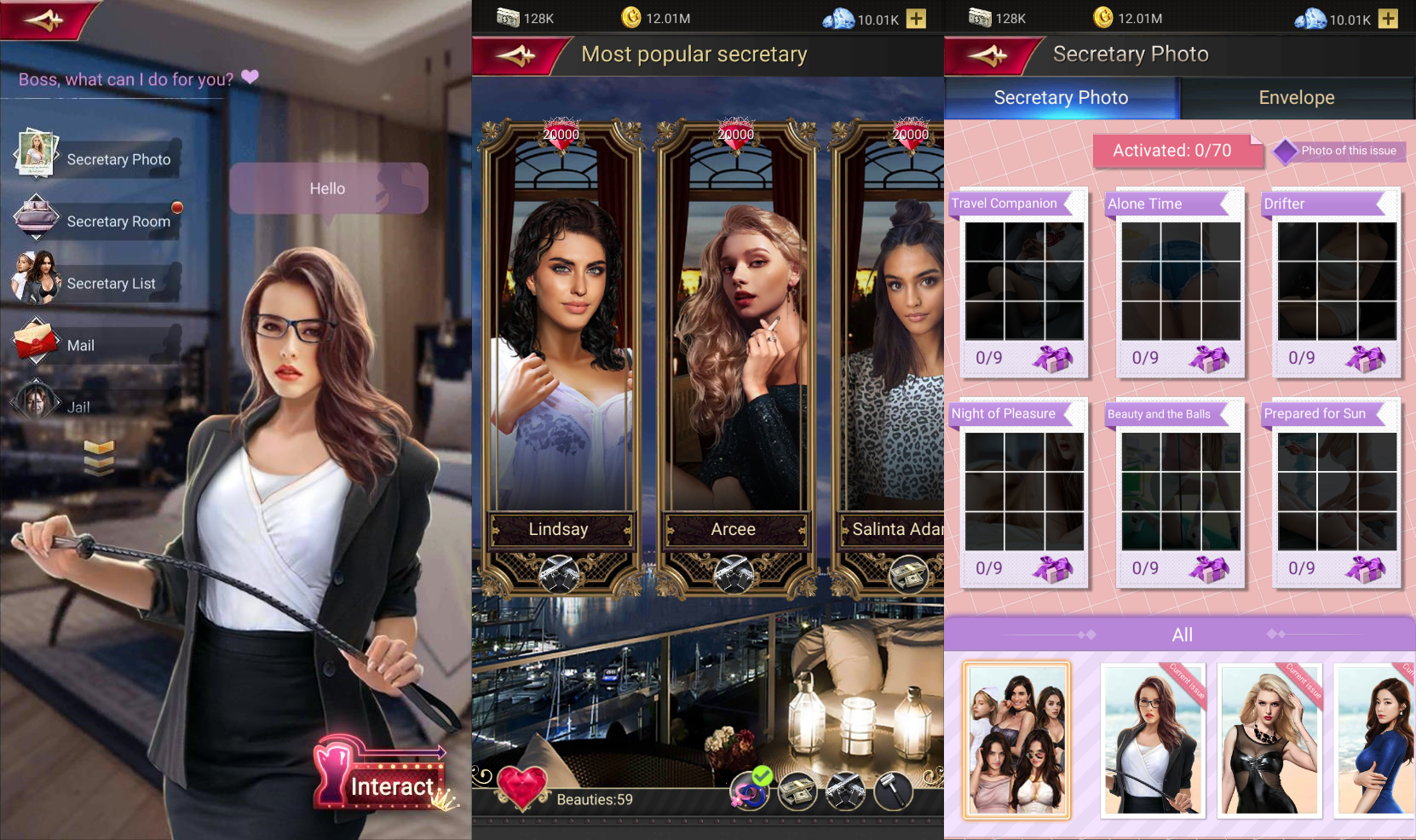 New server will be opened everyday, come and download the game: [Click Here]
Gift package: https://www.mguwp.com/gamegift/400ECAA759
Facebook:
https://www.facebook.com/MiracleGamesLegendCity/
(Follow FB to get more gift packs)
Discord:
https://discord.gg/tVFXZwp
Email: Support@mguwp.com
MG Help + support:
https://support.mguwp.com/